Woodpecker's Forest School Session 1- 05/11/21
Woodpecker Class were very excited to have their first Forest School session! We began by discussing our rules to keep us safe and by pointing out any hazards we could spot. We had some time exploring, climbing trees, finding bugs, bugs and more bugs!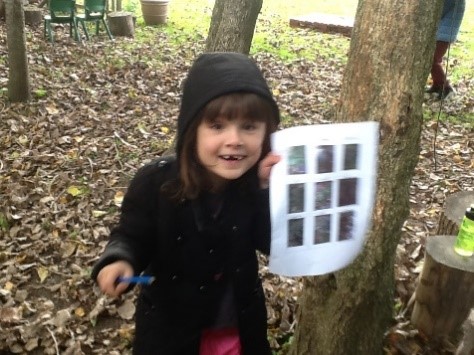 We played some group games including '1,2,3, Where are You?' hiding behind shrubs, trees and even under flower pots!
We got to know the area by going on a scavenger hunt for different plant species. We found Ivy, Holly, Field Maple trees and a Stinking Iris.