Messy monsters
Before the storm, Swallow Class were very busy with their DT project. Our focus was pneumatic toys. We decided to create monsters out of recycled egg boxes and other recycled objects. This led to fantastic conversations on recycling and the importance of it!
We needed to find a way to make our monster move using air. We spent some time sorting through existing objects to find inspiration, these included pumps, balloons and bottles. After evaluating each object we decided to use a balloon to 'open' the mouth of the monster and reveal the scary teeth!
Once we decided what materials we needed to create our toy we started designing our monsters and writing instructions on how to make the toy. Later in the week we used our recycled objects to start creating the body of our monster. The egg boxes were not very monster like, so we mixed primary colours and painted the monsters in line with our design - there were some very creative colours being mixed! When they were drying we cut out the features we wanted to stick on our monsters.
Due to the storm we have not yet been able to complete the final step of applying the balloon and pump but we are looking forward to doing it next week! We will show you final product in next weeks blog!!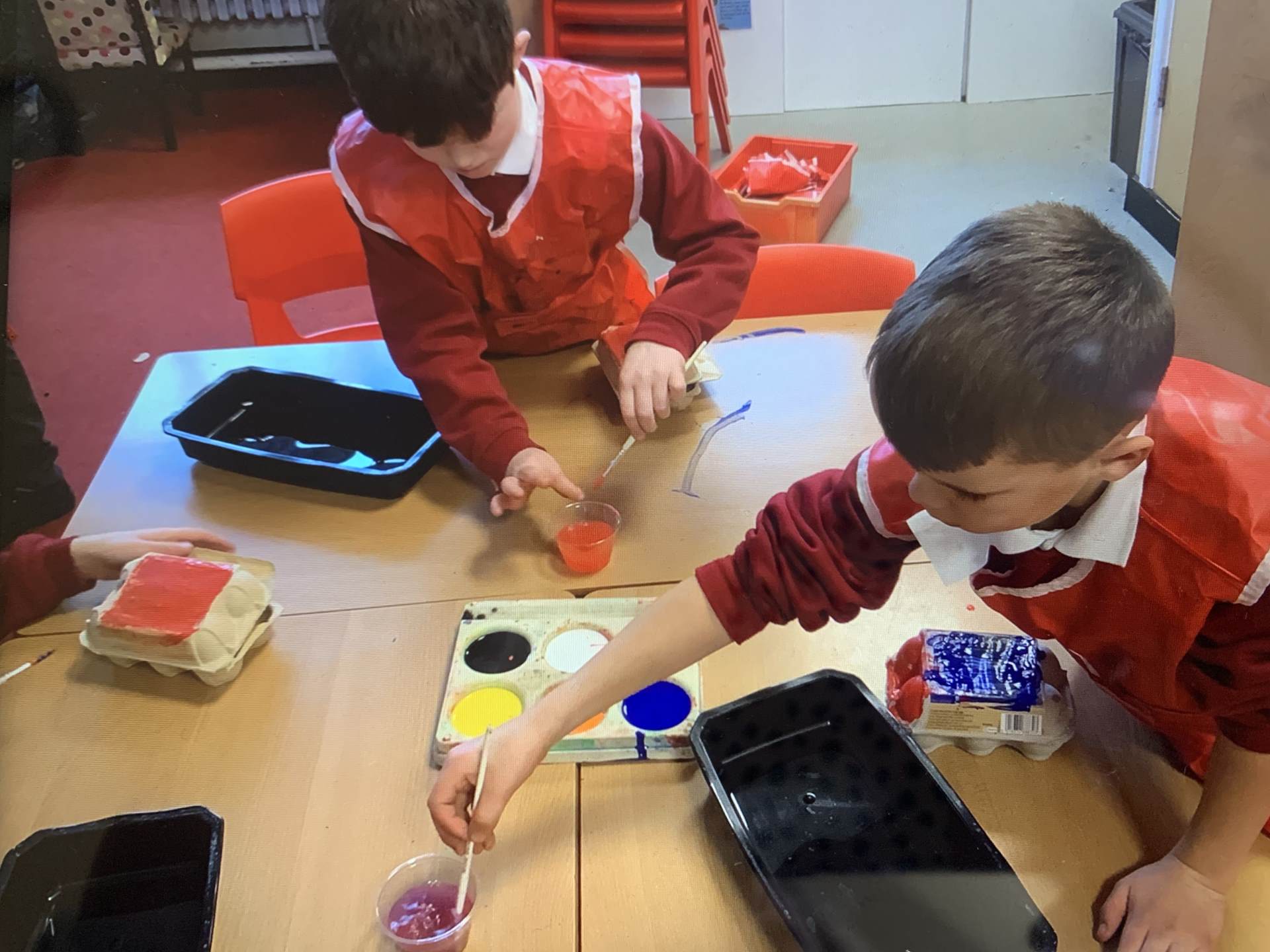 This page is awaiting content